As X5 grows in size, updates its formats' CVPs and expands its supply chain, we also need to enhance our import operations. With the share of fruits and vegetables in total imports exceeding 80%, we believe that having our own import operations is especially important. By increasing our control over the operation of our supply chain, we are better able to ensure consistent volumes and quality of imported goods that end up in our stores, while also reducing costs at each stage of the supply process.
The next stage in our direct import operations was launched in 2018 with the creation of a new cross-format Import Division that aims to implement X5's direct import strategy.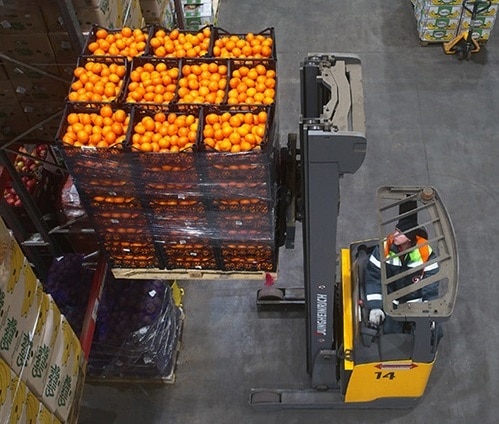 The Import Division's key strategic priorities are:
expanding the assortment and ensuring stable volumes of unique imported goods across all formats;
improving the quality of imported goods, including through the implementation of the leading logistics technologies;
improving sourcing terms;
building long-term strategic partnerships with producers of imported goods;
identifying and sourcing new assortment items in the non-food category;
automation of all import processes, including procurement, operations and quality control;
further development of trade representative offices in key import locations.
We see significant potential in enhancing our direct imports operations and plan to increase the share of direct imports from 3.5% in 2018 up to 10% by the end of 2020.