Our team has led X5 Retail Group through its transformation into Russia's largest modern food retailer and is already helping X5 evolve into a next-generation retailer as innovations, technology and online businesses disrupt our market.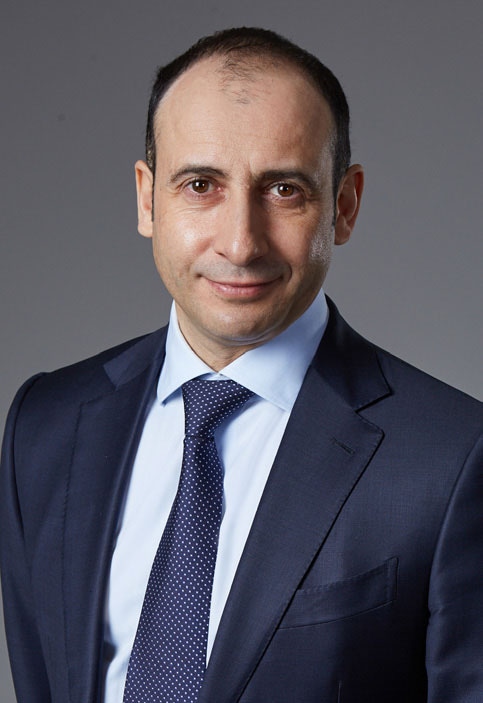 Igor Shekhterman
Chief Executive Officer, Chairman and Member of the Management Board
Igor has served on X5's Supervisory Board since 2013. He has been Managing Partner and CEO of RosExpert, which he co-founded in 1996 and subsequently successfully developed into the Russian alliance partner of Korn Ferry International. Igor started his career as finance manager at the Russian branch of Beoluna, the Japanese jewellery producer. Igor holds a degree in Economics from the Kaliningrad Technical Institute (1992) and degrees in Business Administration from the Institute d'Administration des Enterprises (France, 1994) and the Danish Management School (1995).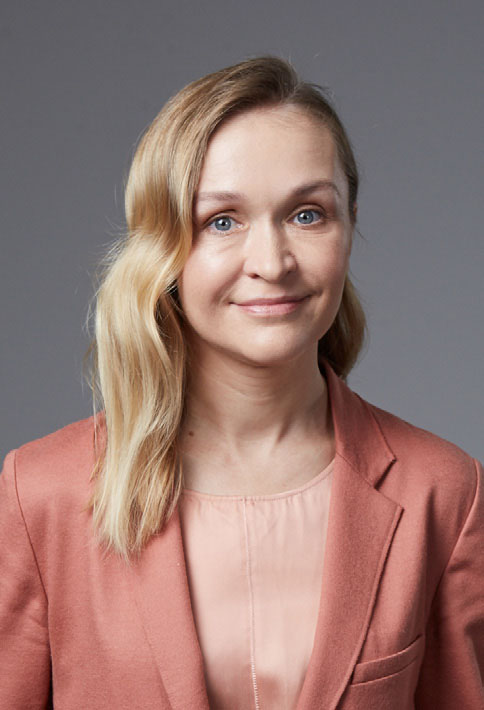 Svetlana Demyashkevich
Chief Financial Officer
Svetlana joined X5 in June 2017. Since 2005, she has held several senior positions at Alfa-Bank, including head of audit and IFRS reporting. She also created and led the financial control service, investor and rating agency relations, the business intelligence centre, and the centralised purchasing service. From 2002 to 2004, she audited financial institutions at PricewaterhouseCoopers and was the Financial Controller at UNICEF Russia. Svetlana graduated with honours from the Financial University of the Government of the Russian Federation and is an ACCA qualified accountant.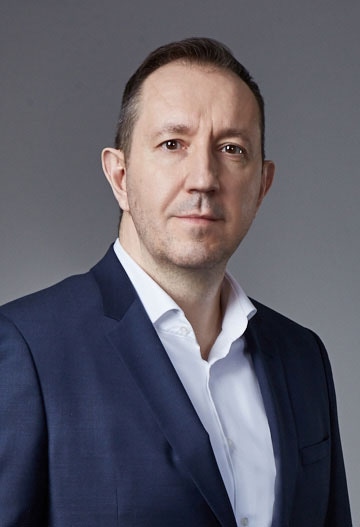 Sergei Goncharov
General Director of Pyaterochka
Prior to joining X5 in March 2018, Sergei had been in charge of Magnit's cosmetics stores and had managed Magnit's pharmacy division from 2013. From 2005 to 2013, he was in charge of Sony Corporation's development strategy in Russia and the CIS. Sergei has a proven track record in Russian and US investment companies and holds an MBA from the Wharton School of the University of Pennsylvania.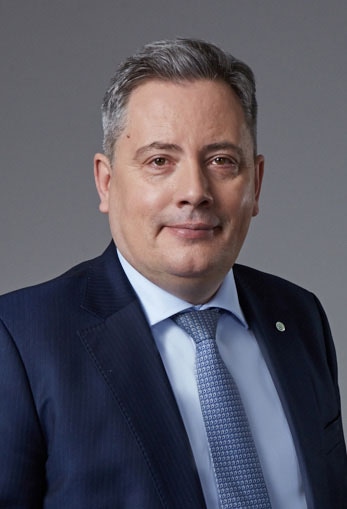 Vladislav Kurbatov
General Director of Perekrestok
Vladislav joined Perekrestok in 2015 as Operations Director. Throughout the format's transformation, he made a huge contribution to the development of Perekrestok, and in particular to the current CVP, store efficiency improvement and further development of the banner's customer-centric approach. Vladislav has extensive experience in retail, having led operations at O'Key for over 13 years before joining Perekrestok. Vladislav graduated from the Leningrad Higher School of Military Topography.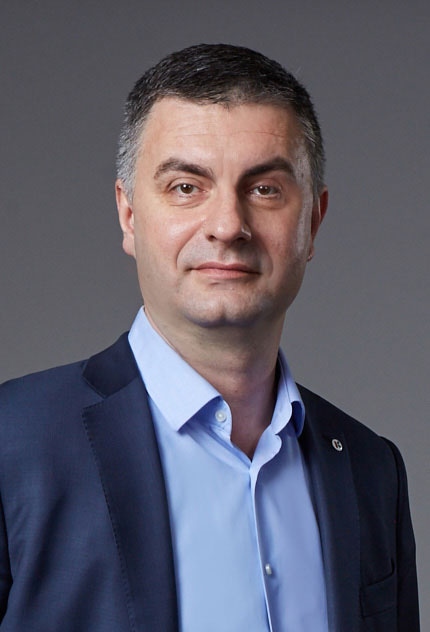 Maksym Gatsuts
General Director of Karusel
With 20 years of managerial experience at various multinational industry leaders, Maksym has extensive expertise in food retail. From 2002, he worked for the METRO Group, holding positions as Store Manager, District Manager, Operations Director at METRO Cash & Carry Ukraine and Customer Management Director at METRO Cash & Carry Portugal. From 2012 to 2016, he served as Operations Director and as a member of the Management Board at METRO Cash & Carry Russia. Maksym graduated from the Moscow Aviation Institute and holds an MBA from INSEAD.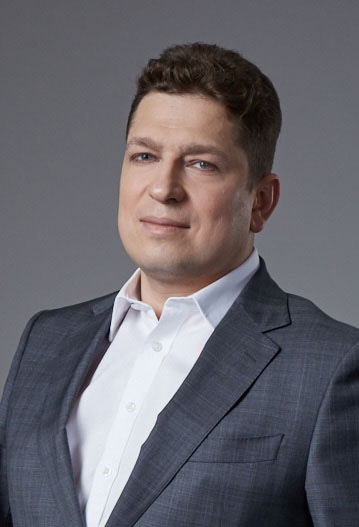 Anton Mironenkov
Director of Big Data
Anton joined X5 as Deputy Director of the M&A Department in September 2006. In March 2011, he was appointed Director for M&A and Business Development and in 2012 became the Director for Strategy and Business Development. In February 2014, he was appointed as General Director of the Express convenience store format. From 2005 to 2006, Anton managed various projects at Alfa Group, including the merger of Pyaterochka and Perekrestok. He began his business career in 2000 as an auditor at PricewaterhouseCoopers and subsequently spent four years as an investment banker at Troika Dialog before transferring to the Vice President position at Troika Dialog Asset Management in 2005. Anton graduated with honours from Moscow State University in 2000 with a degree in Economics.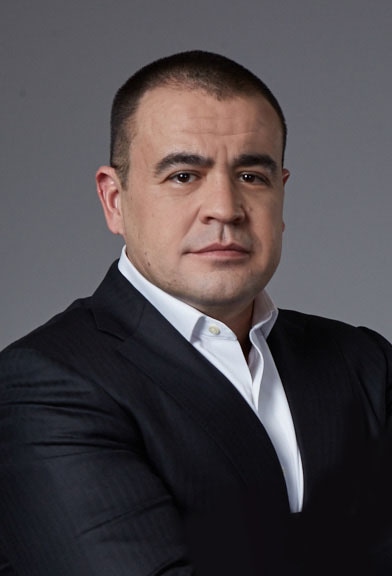 Fabricio Granja
Chief Information Officer
Fabricio joined X5 Retail Group in October 2016. Fabricio has an impressive track record in the field of IT. Before joining X5, he worked as Vice President for IT & Projects at Eldorado LLC and was in charge of the company's IT strategy. Fabricio has held management positions at a number of Russian and international IT consulting firms, including Ciber, ABPL Altamiro Borges Planejamento & Logistica, and FQS, focusing on projects for major companies.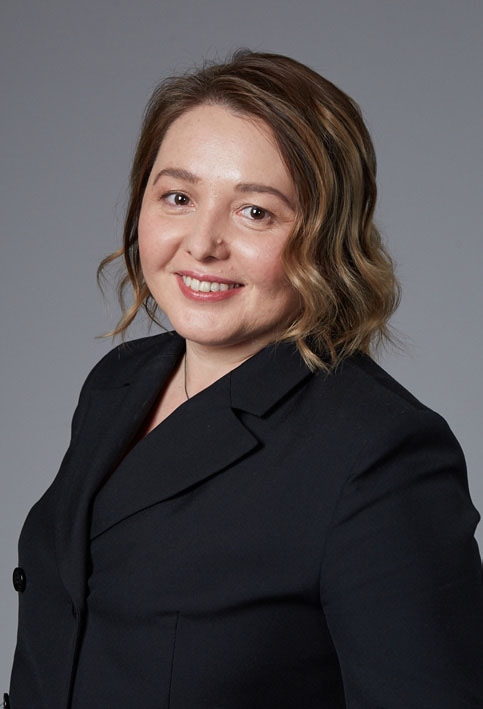 Tatiana Krasnoperova
Director of Human Resources and Organisational Development
Tatiana joined the X5 team in February 2016 and has a proven track record in organisational development and HR management. She has over 10 years of experience in various executive positions at major domestic and international companies, including EVRAZ, TNK-BP and Integra Group. Tatiana graduated from the Izhevsk State Technical University with a degree in Economics and Business Administration and was awarded an MBA from the RUDN University.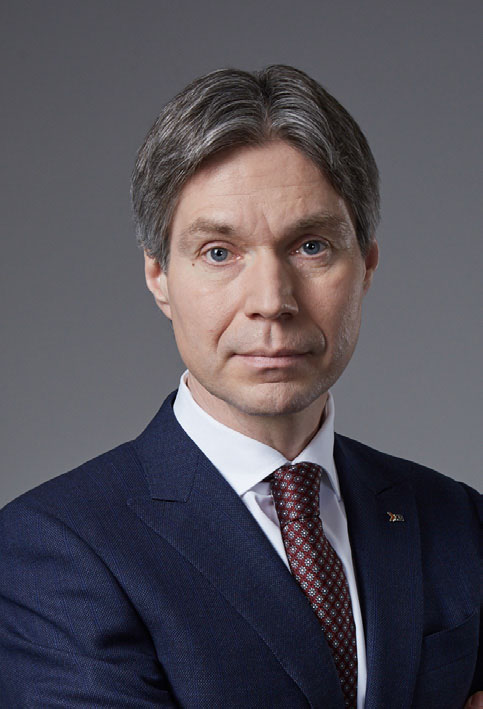 Igor Pletnev
Director for Strategic Business Development
Igor joined X5 in 2011. Up until July 2018, he was the Director for Development at Pyaterochka and also headed the X5 project office. Igor now holds the position of Director for Strategic Business Development in this newly created business unit. Prior to joining X5, he worked as Deputy General Director of the Kopeyka retail chain. Education: Moscow State University, Belarusian State Pedagogical University.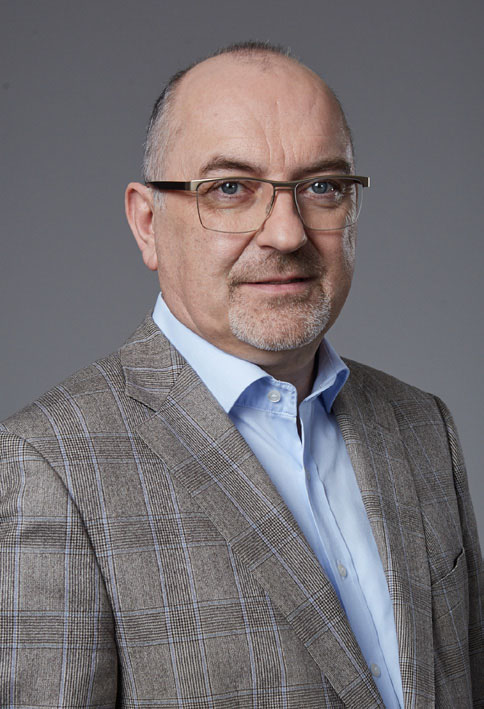 Johannes Tholey
Commercial Director
Johannes has 30 years of successful experience in retail. From 1987 to 2015, he worked for Globus Group, where he held management positions in Germany, France and Russia. He spearheaded the company's expansion into Russia and served as the Globus Russia CEO for six years. In addition, Johannes has a good understanding of our business, as he has been an advisor to X5 and Karusel since 2017.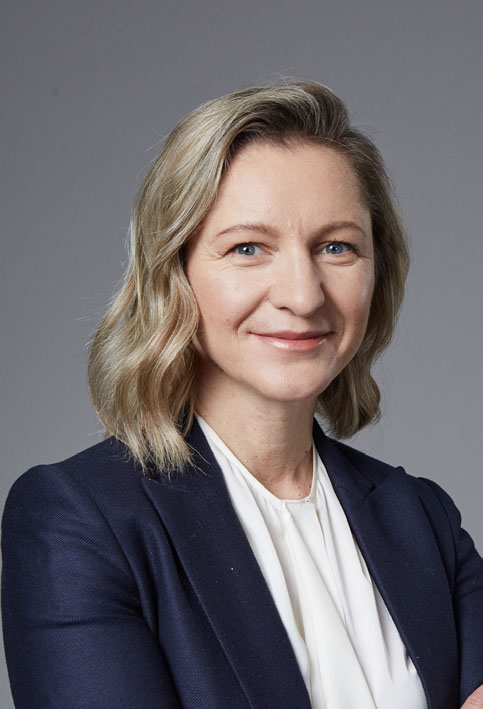 Elena Konnova
Corporate Communications Director
Elena joined X5 in January 2015. She has 15 years of experience handling public relations with some of Russia's largest companies. Before joining X5, Elena worked for Volga Group, Gazprom Neft, NIS (Naftna Industrija Srbije), and Ilim Group (a Russian pulp and paper holding). Prior to that, Elena spent more than 10 years working as a journalist for the Russian business press, including at Kommersant and Expert. Elena graduated from St Petersburg State University with a degree in Sociology and Economics.
Dmitry Agureev
Head of Corporate Security
Dmitry has 23 years of experience working in government and corporate security, including leading Russian and international companies. He started his career in the Intelligence Service of the Russian Federation. Prior to joining X5, he was the security director for Volvo Group Russia, Ukraine and Belarus and also held security positions at Gazprom and Transneft. Dmitry holds degrees from the Moscow Suvorov Military School, the Serpukhov Military Command-Engineering College of Nuclear-Missile Forces and the Russian Academy of Intelligence Service, as well as a Volvo MBA.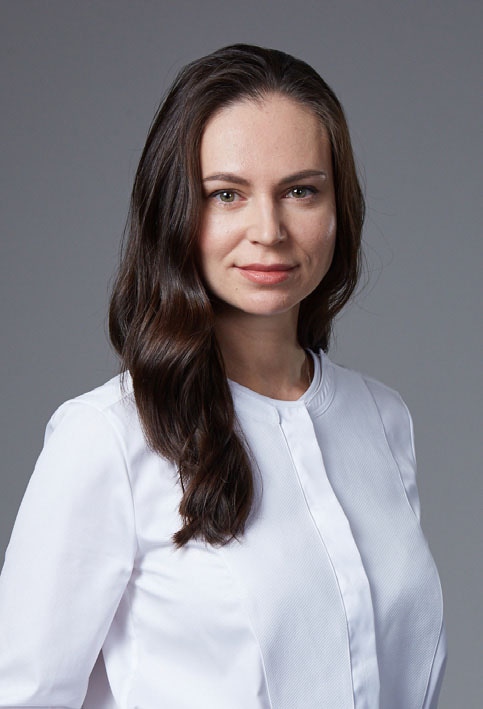 Ekaterina Lobacheva
General Counsel
Ekaterina joined X5 in October 2016 as the Head of the Corporate Law and X5 Corporate Structure Department. She has over 15 years of successful managerial and practical experience in the field of law. Before joining X5 Retail Group, Ekaterina worked for over five years at Evraz Holding, where she implemented a number of large-scale projects in legal support for business. During her term at Evraz Holding, she held numerous positions, including Director of Corporate and Property Relations; Vice President, Legal, Law; and Corporate Law Director. Ekaterina worked at MDM Bank as the Corporate Secretary from 2007 to 2011. She began her professional career in the legal field in 1999, working in several private and government entities before joining MDM Bank. Ekaterina graduated from the Russian Academy of State Service with a degree in Law in 2005 and received an additional degree in Finance and Credit from the Plekhanov Russian University of Economics in 2011.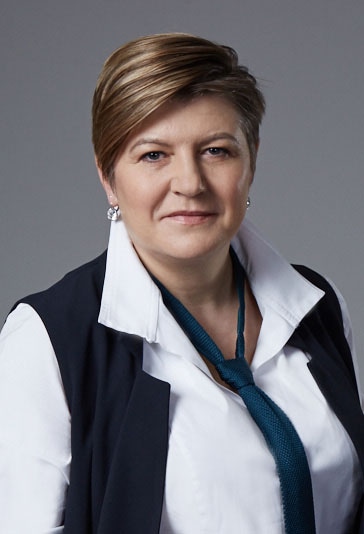 Svetlana Volikova
Director for Business Support

Director for Business Support from February 2019. In 2018, Svetlana held the position of Director of Risk Management and Internal Control (until April 2018) and General Director of Perekrestok Express (May 2018 – January 2019).
Svetlana joined the X5 team in 2007. She has held various positions within X5's Corporate Centre and retail formats, including the General Director of Karusel. From 1996 to 2007, she held positions at Auchan and Danone. Svetlana graduated from the Higher Institute of Management in Paris, France. She qualified as an ACCA accountant in 2009.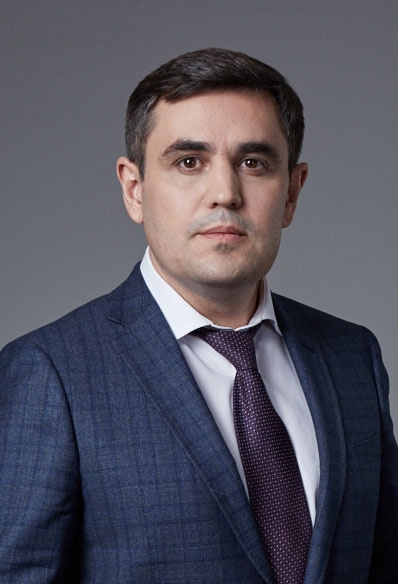 Denis Maslov
Director of the Large-Format Real Estate Management Department
Denis joined X5 in December 2018. He has 15 years of managerial and hands-on experience in real estate planning, construction and refurbishment. Prior to joining X5, he held executive positions in major companies like Sheremetyevo International Airport, Gazprom Neft and Vostokneftezavodmontazh.​
Kirill Kuzmenko
Director of Transport
Kirill joined X5's Finance Department in 2009 as a consolidation manager and was promoted to the position of Head of IFRS and Management Reporting in just two years. In October 2012, he was appointed Finance Director of the Logistics Department. In April 2014, following the inception of a new Transport Department, Kirill became its Finance Director. In 2017, he was included in Х5's talent pool. During his time with the Company, Kirill implemented a number of effective projects and initiatives that enabled X5 to cut logistics costs and make its own fleet more competitive. Kirill's previous work experience included a stint in finance as a KPMG employee. He graduated with honours from the Faculty of Computational Mathematics and Cybernetics of Lomonosov Moscow State University